Welcome to
PLUG

-

P

ortsmouth

L

inux

U

ser

G

roup
Portsmouth & SE Hants LUG is a group of individuals with a common interest in Linux & Open Source software.
We hold regular monthly meetings (third Saturday of the month) where anyone is welcome to come along. At these meetings you can learn more about Linux and open source software, get help installing and using Linux, or join in discussions on open source and other IT related issues.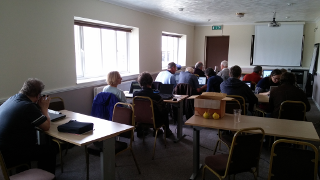 Monthly Meetings
Meetings are held at 1pm on the third Saturday of every month. Confirmation of dates and other information about our meetings are announced on the mailing list. We endeavour to have a talk every month, to see what we have had in the past and what is planned take a look at our talks page
Next Meeting: 1pm Saturday 21st October 2017
Join the mailing list and start talking with other Linux users in Portsmouth and surrounding areas.